Note that this post was originally created as a live report, so you will have to start at the bottom to get the right chronological order…
And remember… Throughout this process, the temperature is -25°C.
15:10 – The Eagle Has Landed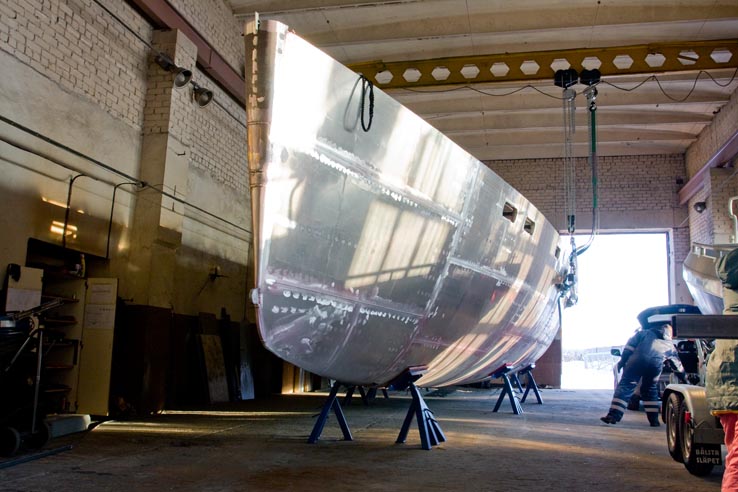 14:25
As we say in Sweden:
-What's the position?
-Well, heads up and feet down.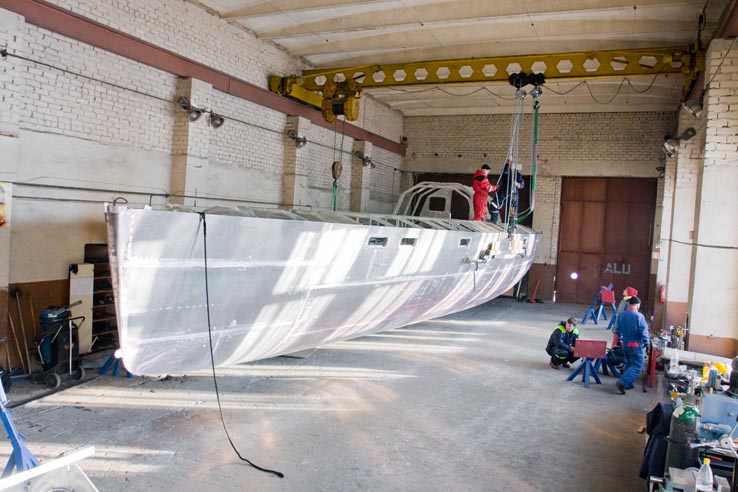 One stroke of luck was that the hooks on the belt below actually fell open when the boat was hanging from it. The belts stayed in place from friction only. Pheew.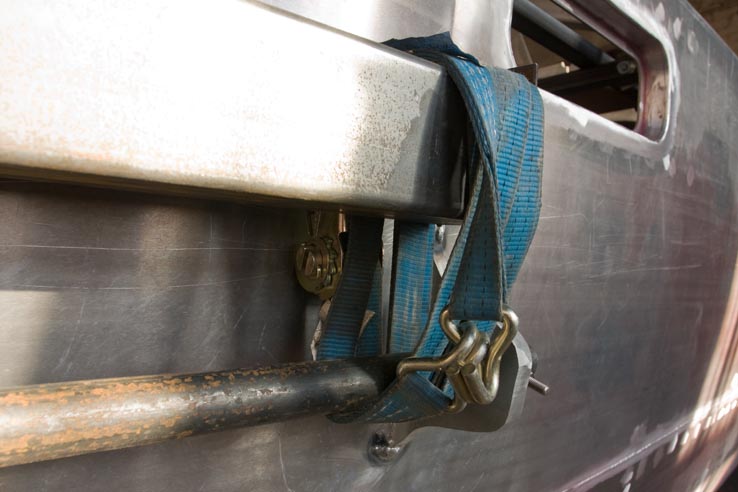 13:10
So far so good! There was actually 30mm margin after all, not 5. Now it's time for lunchbreak!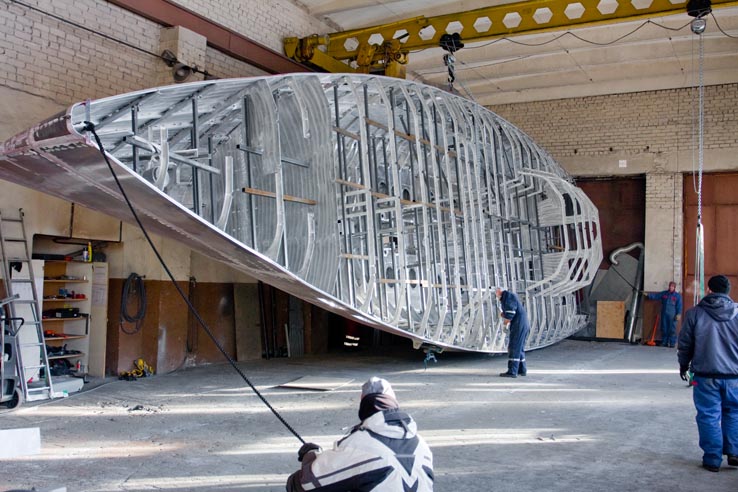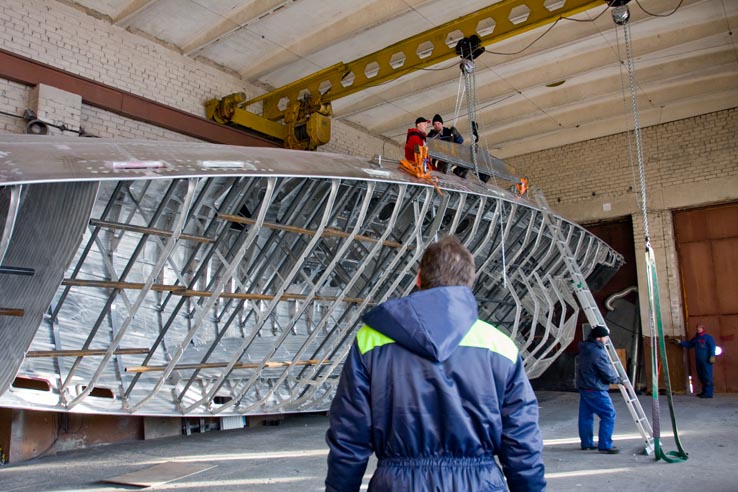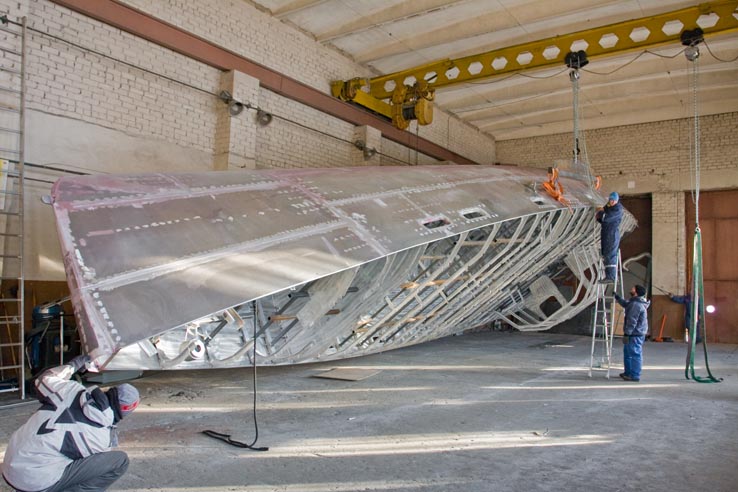 12:20
It didn't fit actually, so we had to cut the doors open a bit:
But now it is moving out.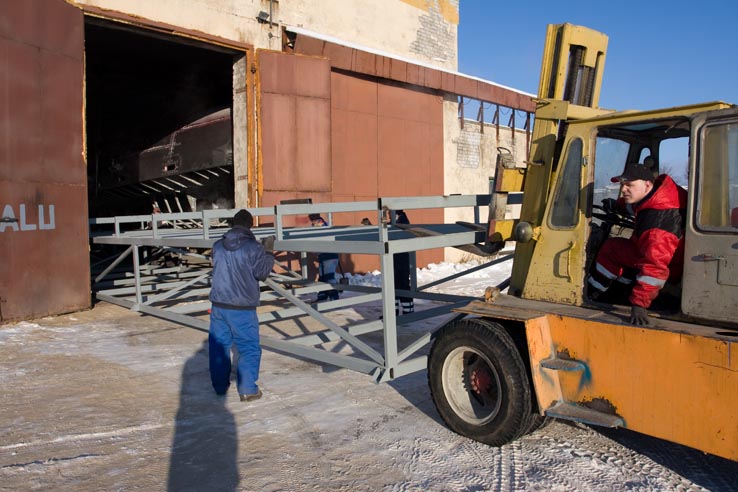 11:50
Off the jig! Now lets hope it fits out the door (the jig, that is).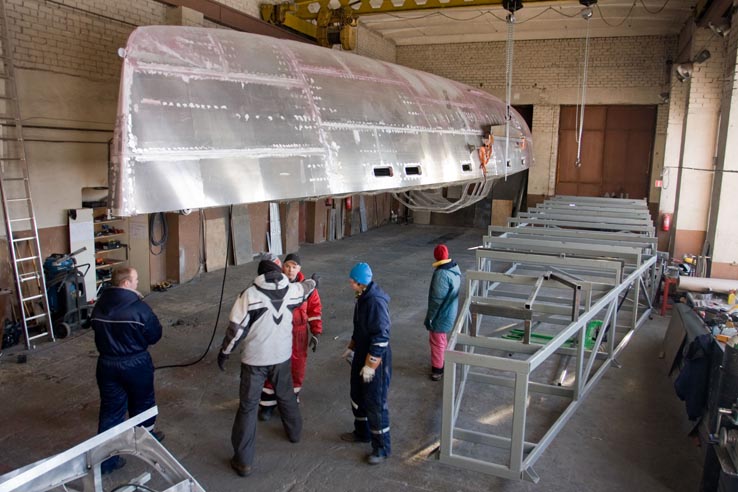 11:30
WE HAVE LIFTOFF!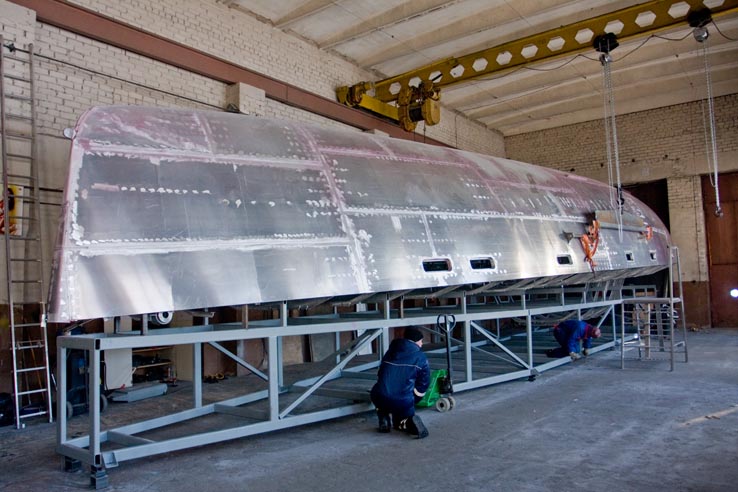 The Journeyman is now hanging suspended from the ceiling. The support jig is bolted to the floor so it will take a while o get it unbolted. Next step is removing it.
And I'm glad I can step into the office and write this report, because my fingers are screaming with pain from holding cameras in this temperature…
11:00
We had too little space outside for the other boats, so we had to start by calling in a snow plow to clear som room.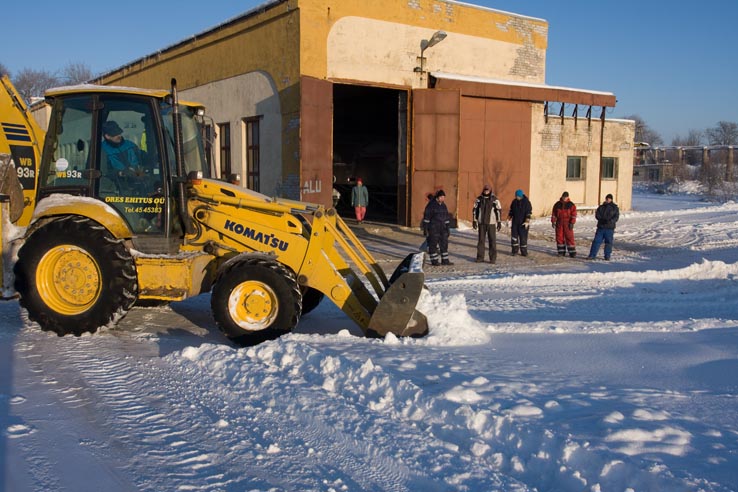 Next problem was the owners of the trailer that we should use to move the boats had by mistake gone away with the remote control for the trailer winch. But I was able to figure out how to short circuit the electronics so we could get the winch moving. Now the boats are going out to the snow.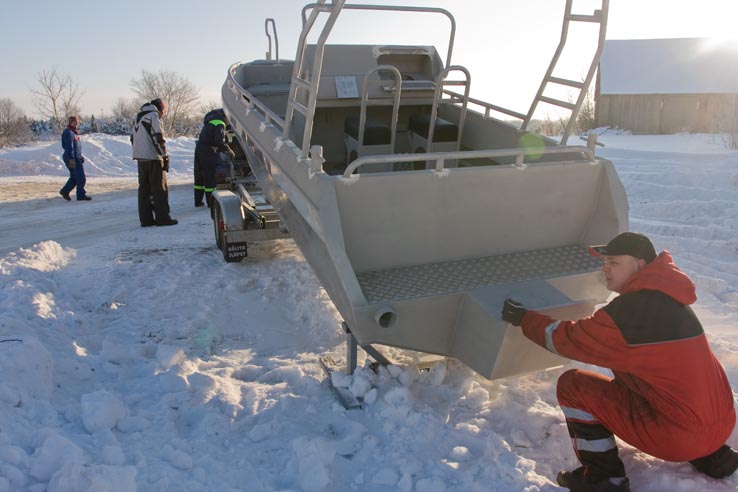 10:00
When I arrived at the yard this morning the temperature was -26°C. Nice. Since we have to open all the doors and move 2 or 3 of the other boats outside to make room for the roll-over we are effectively working outdoors today. So we will start with a lot of moving stuff around. Not so interesting. I give you a couple of images from the preparation of the lifting bars instead: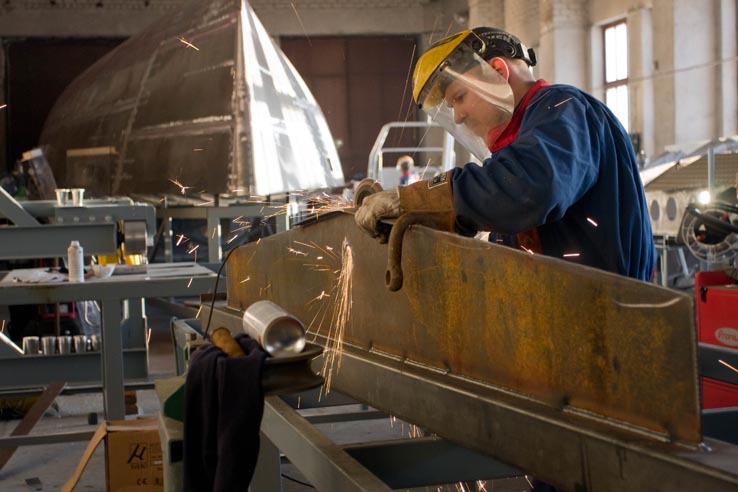 We had some problems finding large enough shackles, but a scan through the scrap piles of farms and workshops around was successful in the end.