It took longer than I would have wanted. So it's only borderline possible to reach Ascension Island before Christmas. We will see…
But it's done.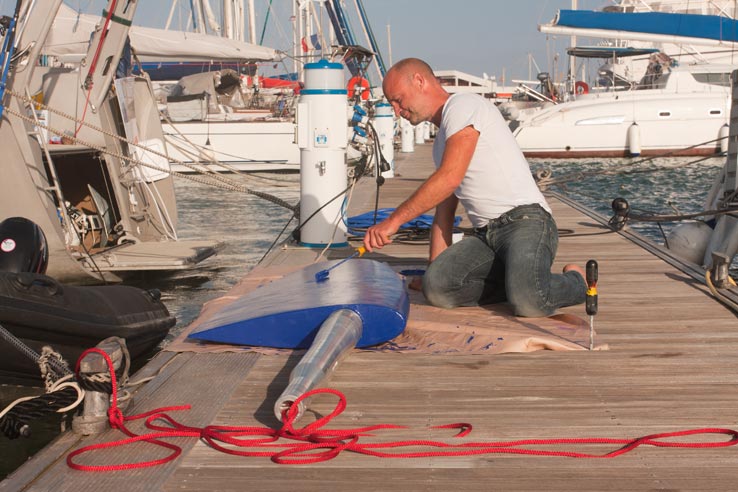 I was surprised that the one single can of aluminum hull compatible anti-fouling that was available on the whole island was the same color as the old one!
On the whole, the repair is reasonable given the conditions: Almost impossible to find the right materials, no vacuum pump or even a simple thing as a belt grinder available. The tools they use in the fiber-glass workshop are hammers, angle grinders an rollers. That's it. The repaired rudder is not as strong as the original, and the shape is a bit irregular. But it is going to work.
Language and communication problems, plus the disapperance of the rudder for a day caused most of the delays. Bu today we are off towards Ascension. Longest leg so far for Journeyman.