So we have arrived in Västervik. First of all I am very tired after not sleeping much for two nights, which made me press the wrong button when updating the website, and a lot of things broke. I'm too tired to fix that right now…
Anyway. We did not get very far on our first attempt. About 1 Nm outside the harbor the engine stopped abruptly and refused to restart. We got an anchor in before we drifted too far, and then a tow back to the harbor, where we discovered a blocked fuel line.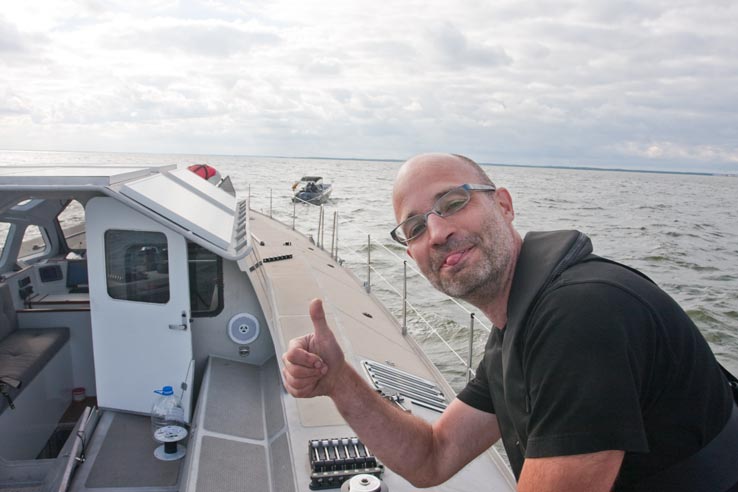 The second attempt was better, but there are still problems with contaminated fuel. But we got to our target. Now it's time for rigging work!