End of the summer break! Or should I say winter break? I get confused, because most people I talk to think it has been summer during these months. But down here it has been winter. And still is to some degree. I was greeted by my neighbor with "Prepare for 50 knots of wind tomorrow!" when I arrived on Monday. And she was right. This is what they recorded at the airport: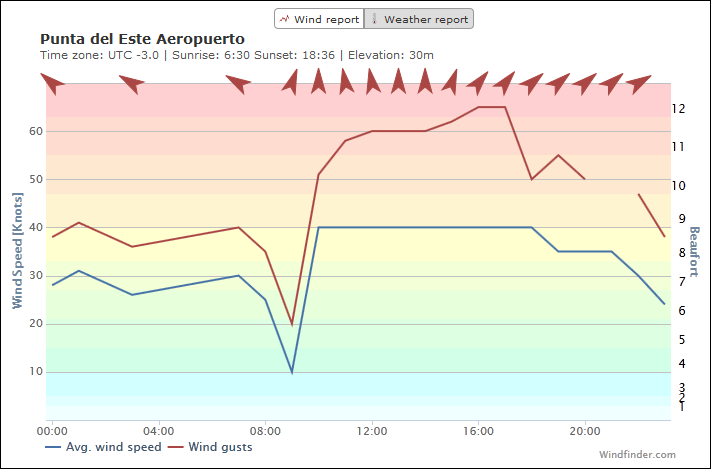 That's really close to hurricane gusts actually. Nice. I can tell you we had some fun in the marina….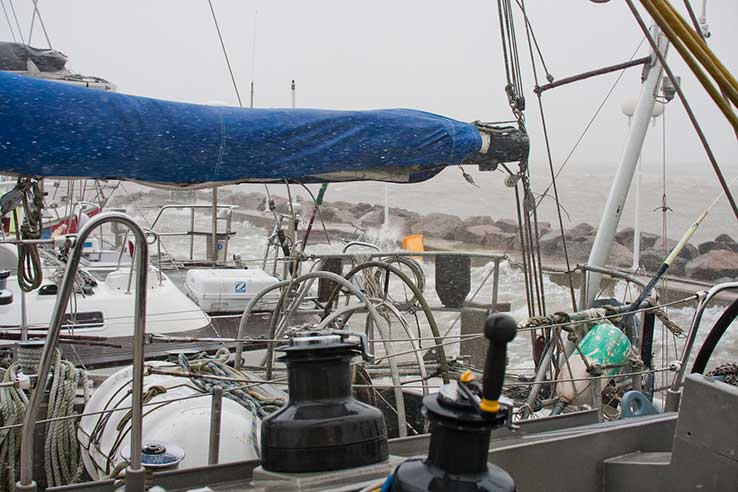 If you look at the center of this picture, you see a yellow garbage can and the handles of a bike sticking out of the water. The bike was parked on what is usually the 1 meter high pier. Only now it has half a meter of water on top of it. Which was good in this case because if not all the boats would have crashed into the pier edge. Now we went above it instead!!