Sailing towards Rio de Janeiro has been uneventful. The winds are very light, forcing us to motor quite a bit. There hasn't been a lot of boat or sailing events to write about. So I'll just contend myself with posting some images from the last days.
A surfer in Arraial do Cabo taking a break, at the east end of Praia Grande. This beach runs from here all the way to Rio, 70 nautical miles.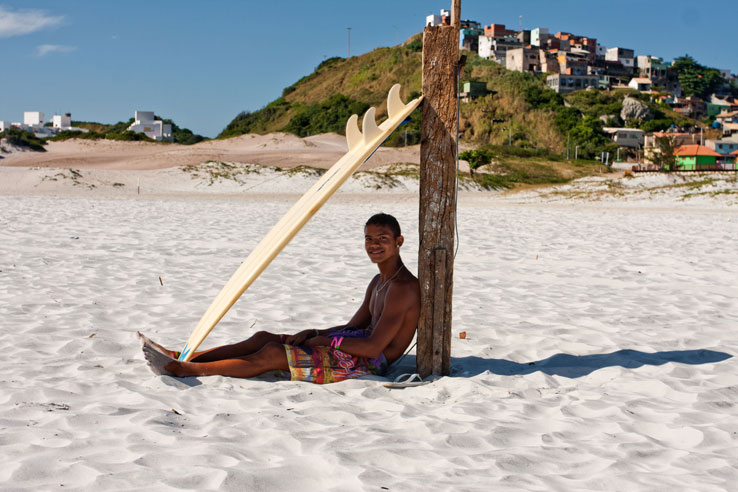 Journeyman in the afternoon sun outside the Praia do Farol on Cabo Frio island, which claims to be the official "Best Beach in Brazil". It's a nice beach, but the water was very cold. Too cold for snorkeling.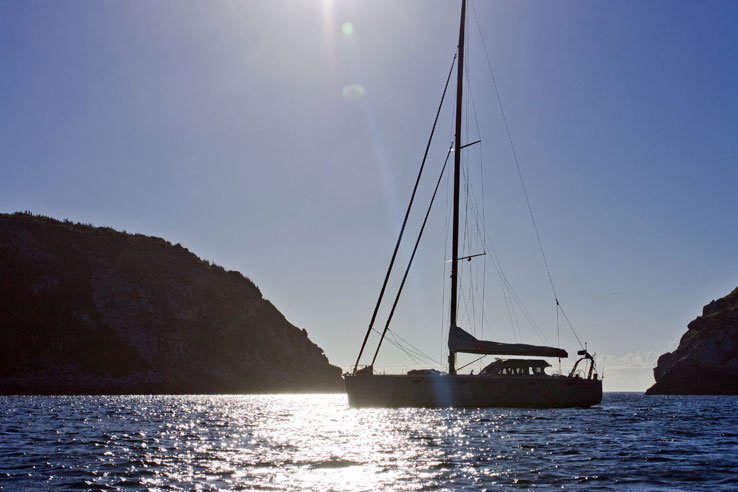 Entering the Rio de Janeiro bay at sunrise. The sugar loaf mountain provides a good steering mark.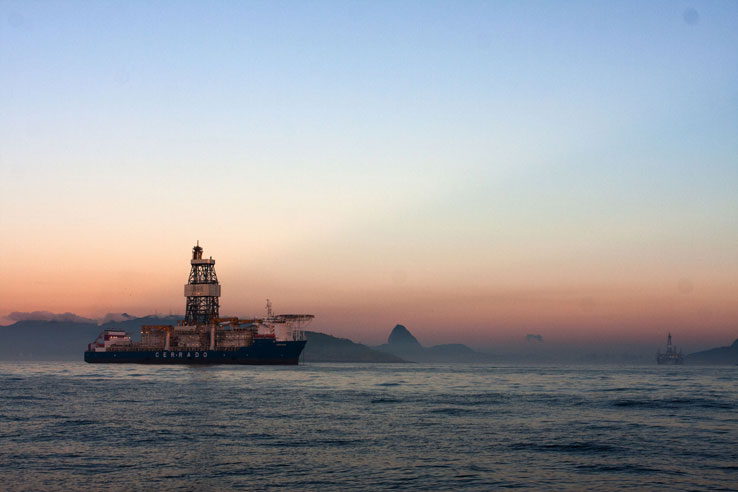 A visit to the Christ The Redeemer statue is compulsory, of course. The view from here is really spectacular.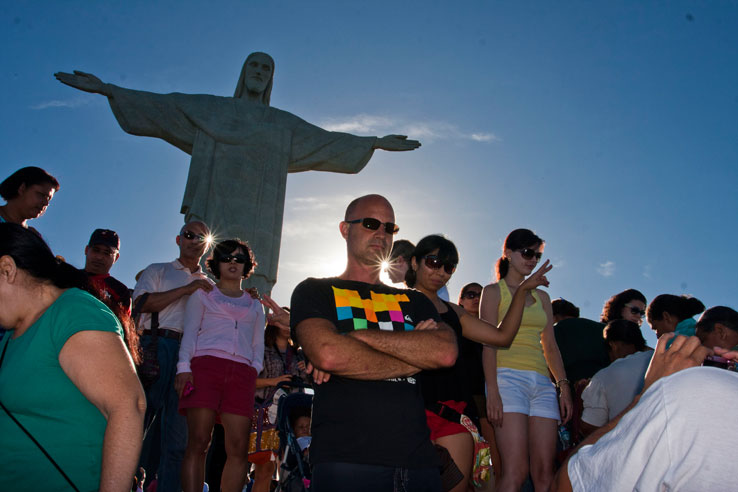 Ipanema beach at sunset.