Now that the ballast tanks are strong, there are a few other things… :-)
One thing that I clearly did not make strong enough was the anchor arm. It was bent a few times already before we left Sweden. And in the swell in the anchorage outside Ascension it got really destroyed in a big wave. The force of the wave was made worse by the fact that the anchor chain had gotten jammed in some cracks in the lava rocks on the bottom, so the length of chain that was acting as a spring was not at all as long as it should be.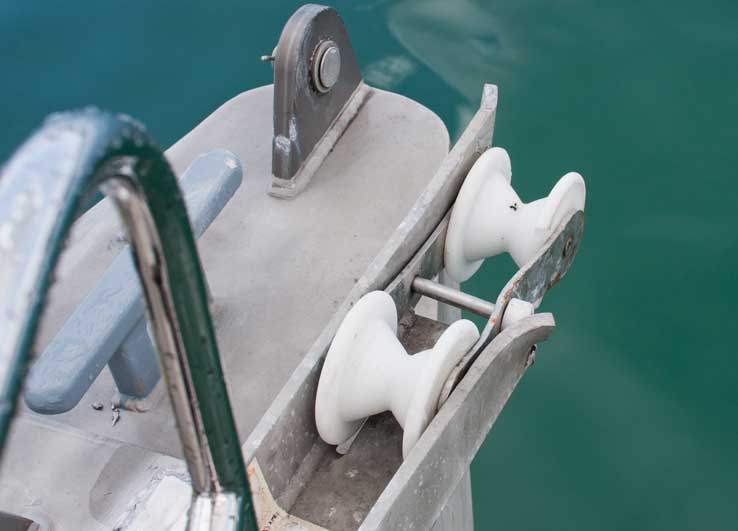 So I gave up on fixing this in aluminium. Here in Salvador I located a stainless steel workshop and gave them a drawing of what a new one should look like. I was slightly apprehensive of the result, since the shop was pretty trashy and the man had only two fingers left on one hand. But today he showed up on the dock with what is actually a pretty good looking piece of work. This is now in 6mm stainless instead of 10mm aluminium, so it is much much stronger.