We spent the first 5 days in Salvador in "Bahia Marina", which is not a very good place for cruising sailors. It is full of snobbish motor yachts owned by rich Brazilians who have loads of workers constantly cleaning them. As a result the marina is super expensive, noisy and only frequented by very posh and boring people.
Now we are in the better spot, which is the old marina in front of the city market. Much nicer. There was no room here until now due to a French cruising rally that had booked the whole marina.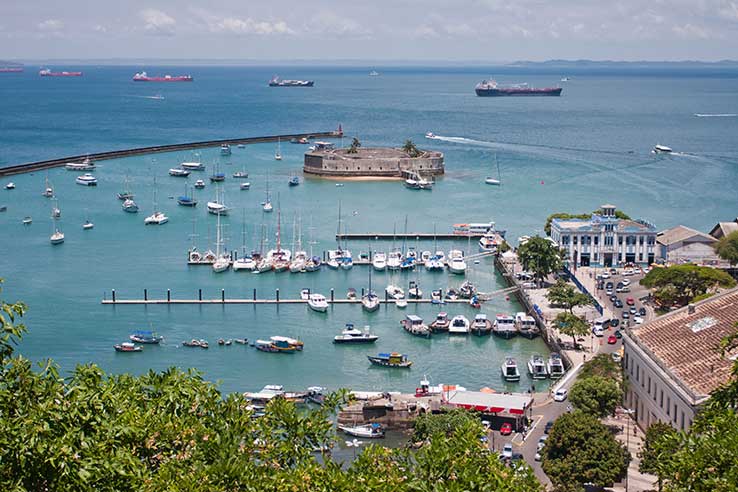 It is not so easy to arrange for all the different repairs that I need done here, but I am hopeful. I have gotten an interpretor to work with me to sort out things, hopefully that will help.
We were a bit lucky with our timing, and arrived just the day before one of the bigger events of the year, the "Lavagem do Bomfin", which is a big religious event starting with a gigantic parade from the city centre up to the Bomfin Cathedral. 2 million people on the streets, lots of music, dancing and of course Capoeira shows. Plenty of photos from the parade are available here.