Ups and downs, I would say. This is not a fast paced place, so we decided to start working on the repairs fully ourselves. But just as we got the work going we were told by the police that we were generating too much dust and polluting the sea so we had to stop. (Actually I have been told off by the police twice today, the first time was when I went into town to get cash from a cash machine without wearing a t-shirt…)
So we went over to the local shipyard, which is a real garbage dump, and negotiated a place to work with some people there. There was a bit of a language barrier, but with a bit of French we were able to communicate, and now we have a working spot.
So we transported the rudder and tools over to the yard: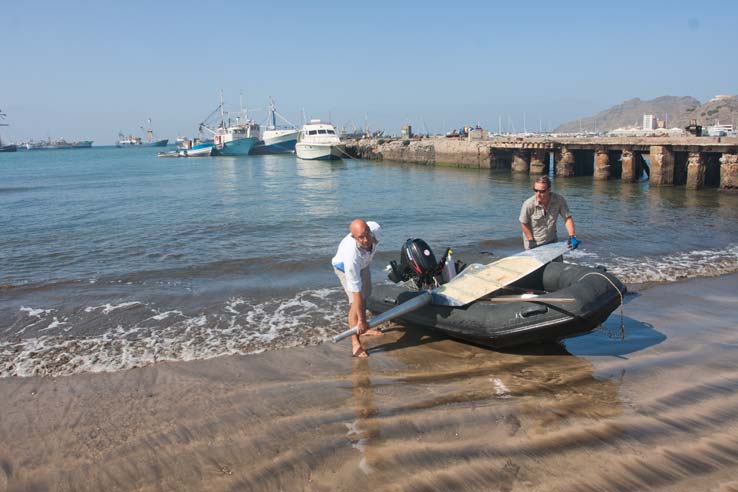 The people who let us use their yard and a bit of electricity are the local fiber glass workshop. Some suggested that I should let them do the work, but agfter having scouted out the workshop and some samples this did not really seem like such a good idea.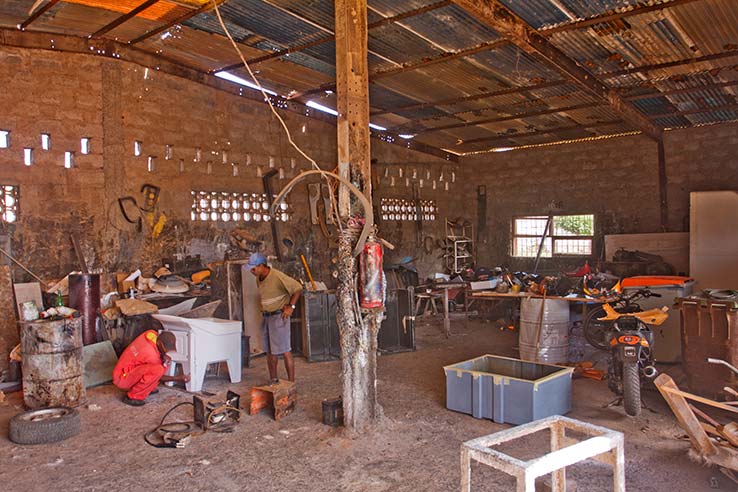 So this is now our little spot in life. At least we can add "Shipyard worker on Cabo Verde" to our CVs! AS you can see below we had to remove all the old foam since it had been penetrated by water. But we have found new foam. The biggest problem seems to be anti-fouling, since an aluminum boat needs compatible paint, and this seems to be unavailable here.