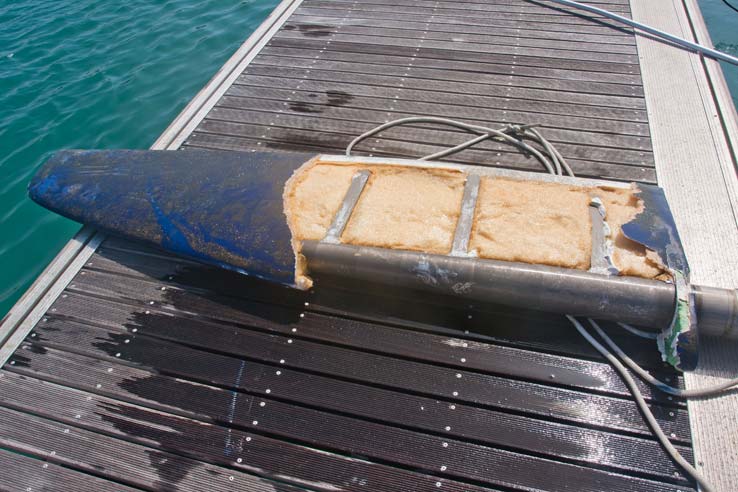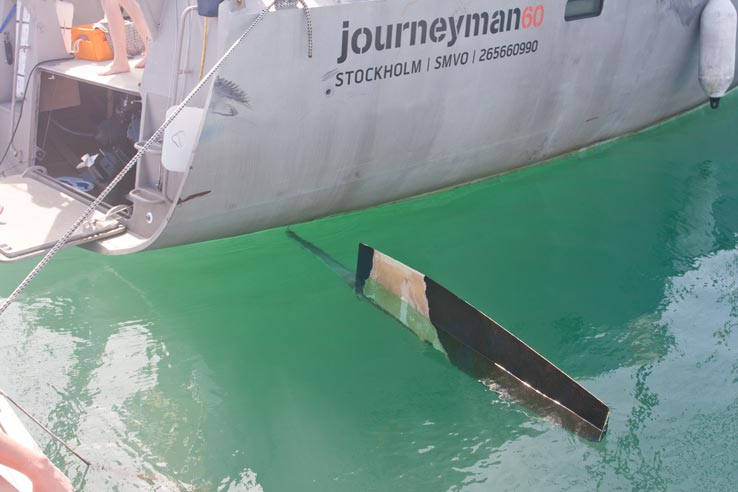 We are now in Mindelo on Saao Vincente. So far we managed to get the rudder dismounted. The operation was more smooth then I had expected, given that we had a bit of trouble putting it in place.
It was a little surprising that the rudder floats!
As you can see, whatever it was that we hit was pretty heavy and caused a lot of damage to the plastic. However the aluminium structure is undamaged, which means we can at least put together a temporary fix that will take us to Capetown.