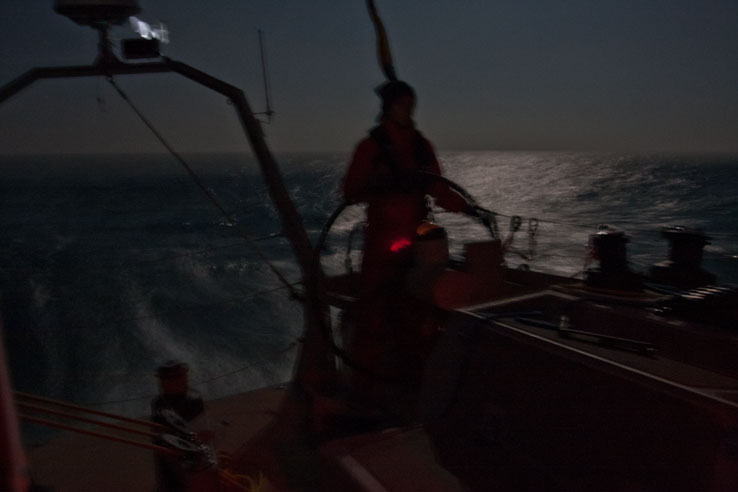 Looks like we're finally out of the beating-upwind-in-30-knots-and-choppy-seas business. Good riddance. We've been in that business for almost a month now!!!
The start of the leg towards Bretagne and Brest was very nice. Broad reaching in light winds and good speed, lit by a strong moonlight. At least the moonlight seems strong to the human eye. The camera doesn't really think it is strong at all, which makes the atmosphere a little hard to capture…
Unfortunately the winds got lighter and lighter, and now at 0400UTC we are motoring.