Everybody knows that marine hardware suppliers tend to charge a lot of money for their products, right? Like just putting the word "Marine" on something instantly doubles the cost… I just had a rather funny example of this:
As part of the climate monitoring sensors we are putting on the Journeyman we are also mounting a weather sensor, in this case an Airmar PB200, which is actually quite a smart little unit. But it comes without any cables, so I ordered a cable and a NMEA0183 and NMEA2000 interface box. The cable and box cost about $200, and when the stuff arrived I open the interface box and find that it contains…. nothing. Well OK, there was a small bag of plastic connectors for manually splicing the cable conductors.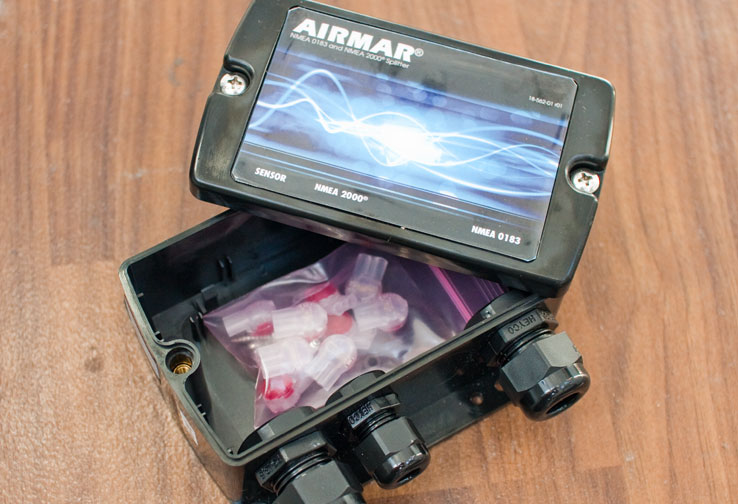 So the plastic box was like 3 times the price for a standard junction box (But then it wouldn't have the fancy sticker, of course…) and I still have to do all the work of interfacing the cables myself. Nice move!
(Oh, and the best part: It has a sticker on the side with a serial number and the ominous threat: "Warranty void if this label removed").