Things are moving along nicely. The salon interior has just been finished and work has moved on to the forward bathrooms.
There is comfortable seating space for 9-10 people with this layout. I have also implemented the bar, as you can see in the upper right corner.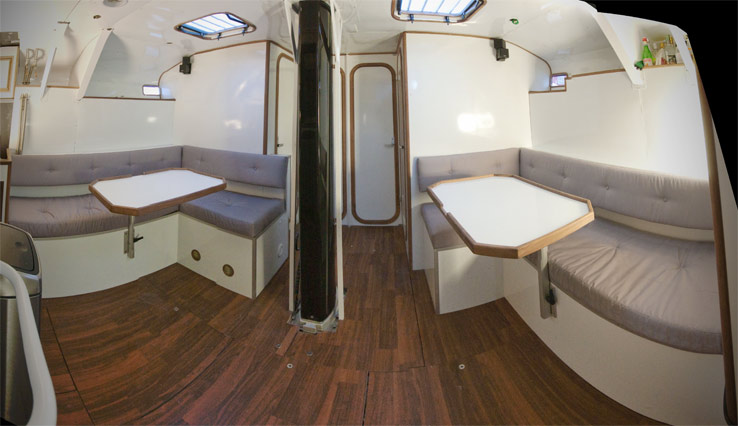 (This is an extreme wide angle shot, so the dimensions look a bit distorted…)
The bar has been equipped with the cargo securing system that I will put in throughout the boat: Very strong elastic ribbons, closed by adjustable slip locks.