First of all: I still do not have the correct stuff to get photos from my camera into the ship computer. But you can find a lot of images taken by a local newspaper photographer here: http://foto.saartehaal.ee/thumbnails.php?album=181
And here is an image from todays sail from Kuivastu to Kuressaare: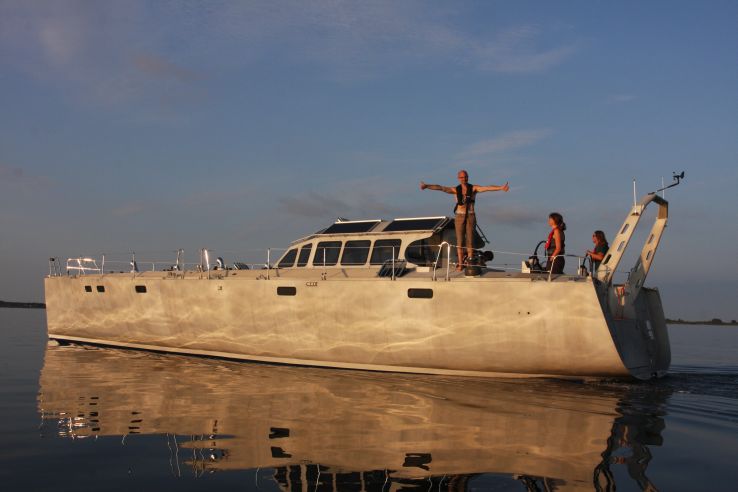 We are having issues with the keel, I am afraid. It is currently stuck, but I have hopes we can solve this before Monday. There are also several leeks in the piping systems. But all this is dwarfed by the good news: 7 knots at 2000 rpm. 9.2 at 3000. Turning radius is about 10 meters at speed. And you can see the accuracy of the waterline!