Lots of things are happening right now. Mostly machinery installations. But since most of the inside of the boat looks like a complete mess you will only get a picture of the outside: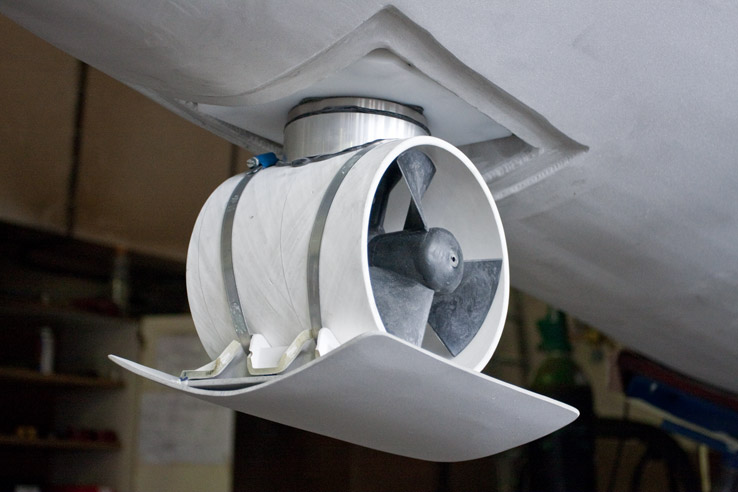 The bow thruster has been install (the real, not the human version). So has the main engine, the windlass and some of the pumps. The fresh-water  and ballast tanks have been completely equipped and closed. Diesel tanks are almost done. All the deck equipment we currently have is installed. We are still waiting for a few parts here due to the never ending chaos that a certain transportation company is creating….
The interior is also starting to arrive, but I will give you pictures of that tomorrow on Monday….