First of all I would like to thank all of you who came by to say hello during the Stockholm Boat Show. I was really surprised by the number of people and all the nice comments. Thank You All!!
Now it's back to work at full speed. While I was away the bow has been completed, and it looks very good even if the gennacker and genoa chainplates are still covered in protection. Notice the foldable anchor arm, which is also equipped with gas springs that will make lifting it in and out of the anchor-box very easy.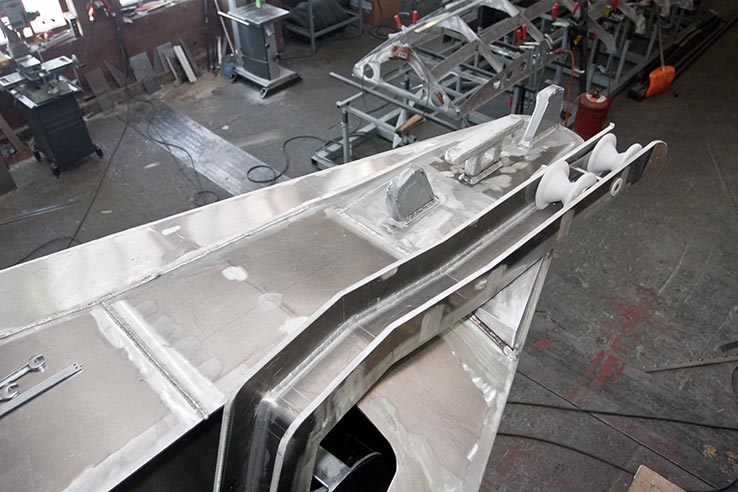 Unfortunately there are also some new problems, like the anchor box hatch was manufactured up-side down, and the keel-box has not yet been completed due to some accidental welding deformations that have to be repaired. But that's all normal issues that we will be dealing with shortly!