In the beginning of this week the Alunauts delivered a great looking powerboat targeted at handicapped people. I was glad to see it go, because I was hoping that there would be more people for Journeyman work. But for various reasons there are still only 2 people working, so progress since the hull roll-over has not been so quick as I hoped. But the anchorbox has been fitted and the first plates of the deck.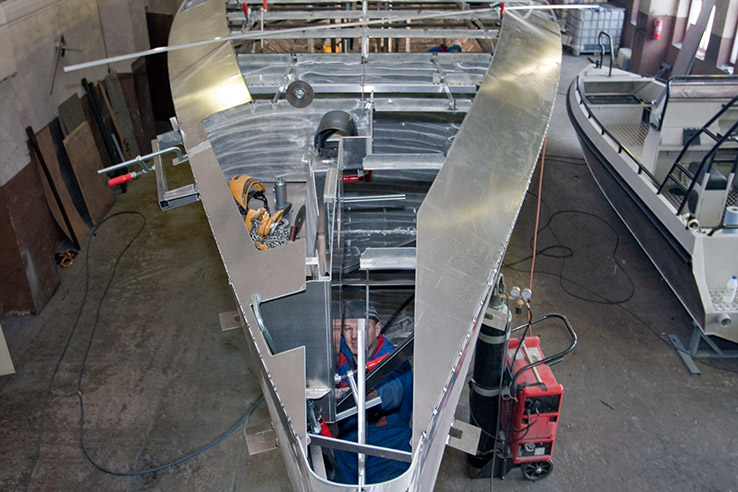 The deck plates revealed a classical mistake: The first two frames (they were built in June last year!) was made according to the preliminary drawings, not the production ones. So they were too wide. But it was fixable with a moderate amount of violence…
But now I am really longing for having the deck plates in place, because it will mean that all the temporary steel bars inside the hull can be taken away and it will be possible to actually walk around inside the boat!