OK, so those of you who have been following the building process for some time maybe are thinking there is soooo much details and technical stuff, is this a sailing yacht or a machine?
Well, I have always been clear about the fact that the Journeyman will put performance and functionality before luxury. But still, a little bit of traditional sailing yacht feeling in the interior can easily be achieved by having some woodwork details. As long as it's just details it does not add much weight to the yacht, and as long as it is made from solid unpainted wood it is not so vulnerable to scratches.
The woodworking guys started to mount the interior today, here are a couple of images of them. I hope this gives you a first taste of what the interior will feel like.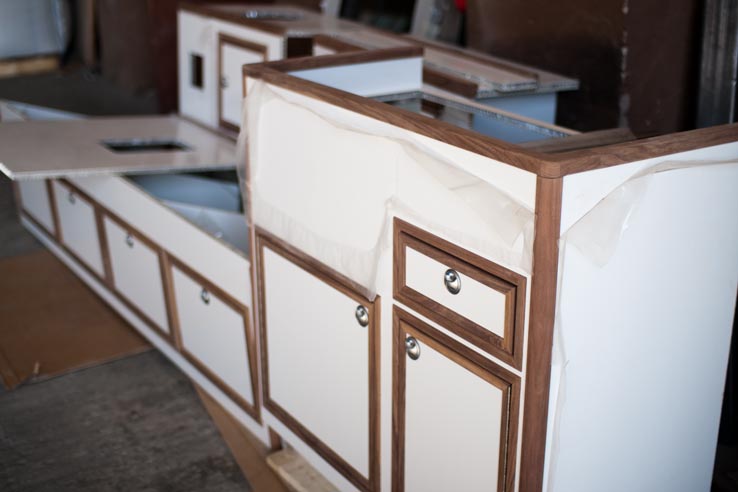 The honeycomb material makes the modules really light and nice: