Everything went well at the sail away party, and we had lots of fun! Thanks to all of you who showed up!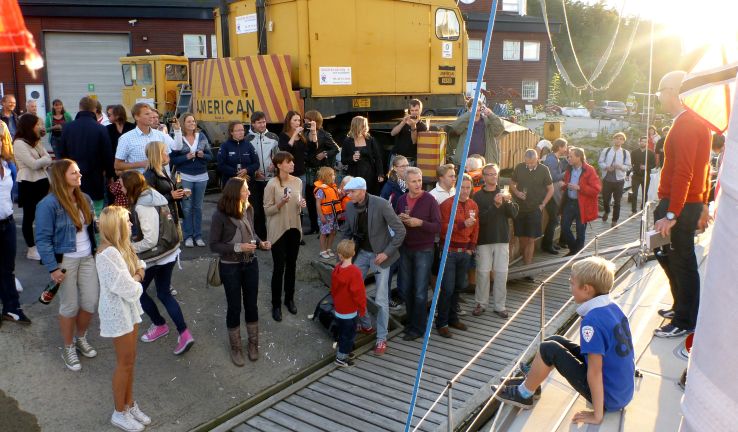 Below: Gabriel Heyman discusses welding quality with Mark Muru, manager of Alunaut where the Journeyman was built. I have just received a nice gift from Stefan Mälstad, appropriately wrapped in carbon fibre: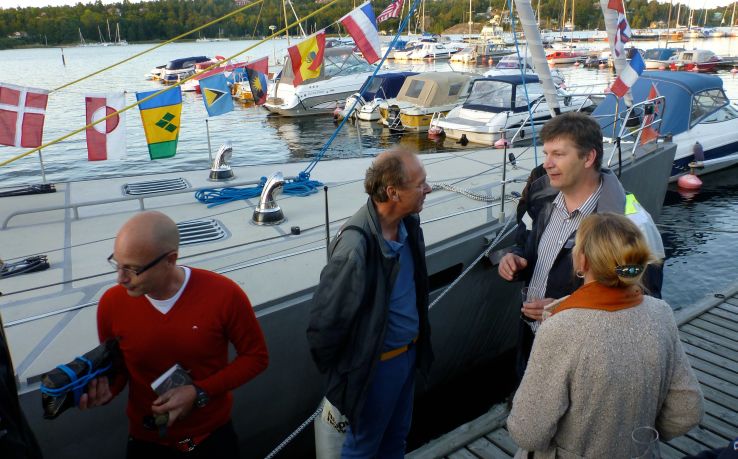 Pia l'Obry was very intent in her performance as baptising MC, with the help of her partner (and Journeyman's chief hydrodynamics engineer) Jens Österlund: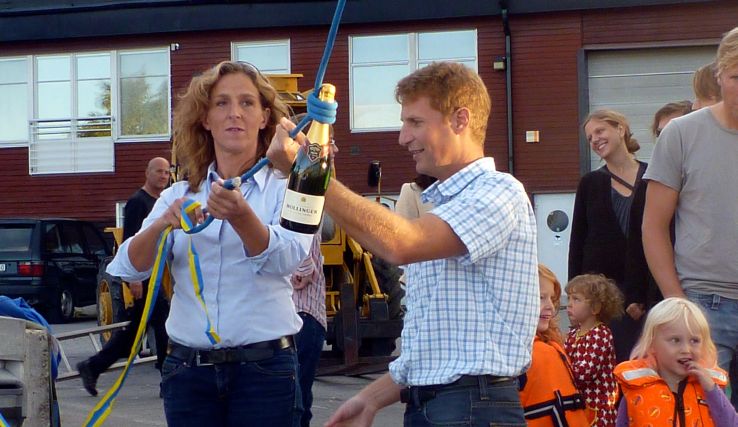 …which led to a splendid success!