Last night we sailed down towards Cabo Frio. It was quite interesting. I woke up for my night shift at 02:00 in the morning and was freezing cold. Check out the measurements of temperature from our Oceansearch sensors (temperature axis left, salinity right):
These measurements were made in the spots on this map: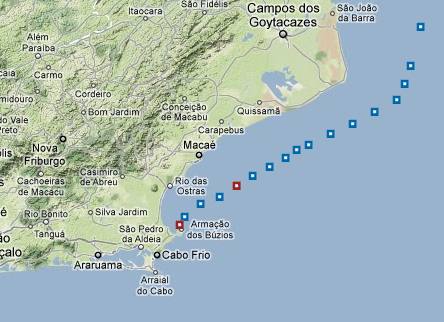 It turns out there is a major underwater current from the Antarctic welling up to the surface in this place.
For a while there I almost thought we were back in Sweden…
Here is a nice shot of one of the mist banks generated by the cold water flowing in over the Cabo Buizos anchorage: