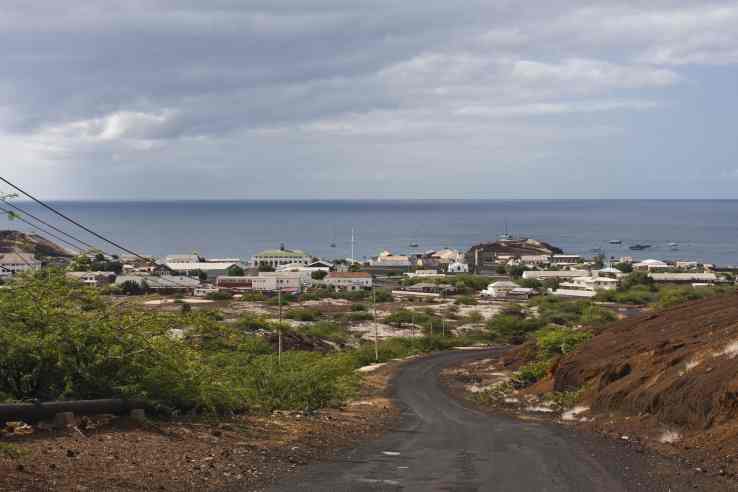 I thought I should do a little writeup of my experiences of what Ascension is like for cruising sailors. There's not too much of that available on the net. Hopefully people should be able to find this post via search engines…
The Georgetown port harbour is a decent achorage. To the NE of the pier is an area with fixed bouys. These are not available to visitors, who must use their own anchor.The bottom is a mix of loose sand which does not hold anchor very well, and volcanic rock that does hold well.
Outside the pier the swell is sometimes uncomfortable. In Clarence Bay to the NE of the pier you get less swell but longer transports. If arriving at dark, watch out for the floats that mark the underwater pipelines.
The swell makes the beaches difficult to land a dinghy on. It is adviced to use the landing steps on the pier. There are floating mooring ropes extending from the steps, make a loop knot in one of them and tie your dinghy to it.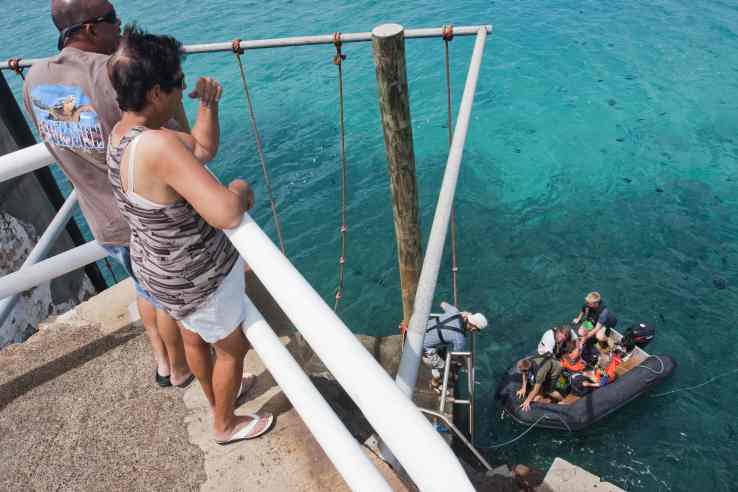 The Port Office is located on the pier and handles clearance which costs £15. Immigration is handled by the police. An entry permit costs £15 per person. Permits should be applied for in advance, but this rule is not strictly enforced.
You can get diesel and water at the pierhead, but you will have to take it to the boat in cans. It is not possible to moor a yacht to the pier. There is a public toilet at the pier, but both the bar and the hotel have better facilities available that are open around the clock. Fresh water showers are available free of charge at the public swimming pool, which is just 300m from the pier (opposite the fire brigade).
There are two food stores on the island, one in Georgetown and one in the Travellers Hill village at 5 km. The selection is very limited, all supplies are brought in by ship from Cape Town. The only resturant in Georgetown is the hotel. Meals here need to be booked in advance. Credit cards are usually not accepted in stores, and there are no ATMs. You need to bring GBP cash or do a manual withdrawal at the bank.
Georgetown is small. The Police, bank, post office, store, hotel and bar are located within 5 minute walk from the pier. The hotel and bars have limited opening hours, but their premises are not locked so you can hang out and use restrooms etc when they are closed too.
Internet access is only available at the hotel, and is rather pricey but works OK. There is no mobile phone network. Car hire is available from the hotel, but hitchhiking is an alternative if you are only one or two people. Usually the first car you hail will take you.