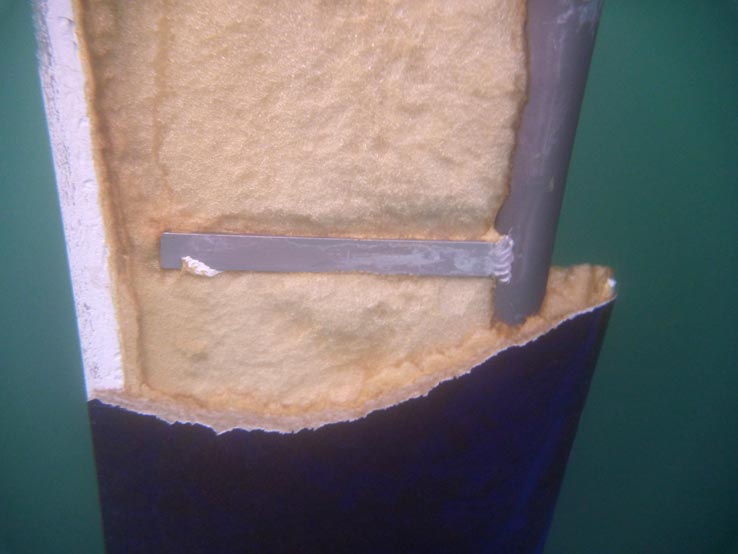 Two days ago in the middle of the night we had a bang against the hull that was stronger than the usual waves-against-the-transom bangs.
Nothing else noticeable happened, so it was dismissed.
Today as we anchored in Praia and went for a swim the effects of the bang was very clear. We had obviously hit some Unidentified Floating Object, and the starboard rudder blade was completely destroyed along the upper 2/3 of its length. Only the tip is intact.
We can't go on like this, so we immediately re-planned and are now moving back towards Sao Vincente for repairs :-(