Presenting "Son of the Journeyman":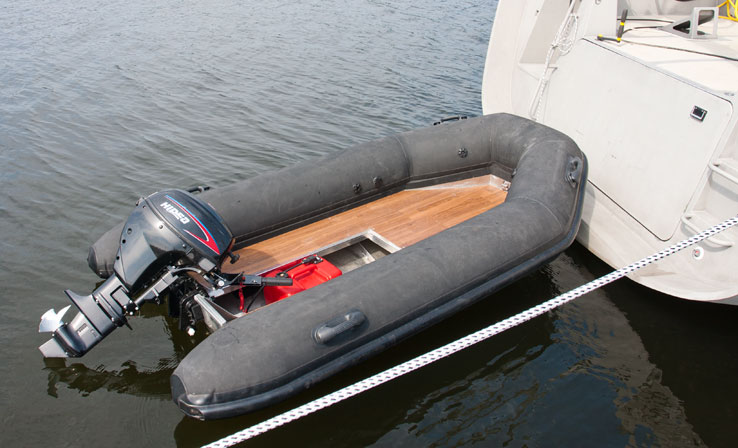 Well… I'm really not sure what to name the dinghy. Anyway, now it's ready and running very well thanks to it's rather deep V-shaped aluminum hull. As you can see I reused a little bit of the antislip flooring from the interior for the deck.
The hull for the dinghy was actually built by the guests that attended the keel laying party back in november 2009: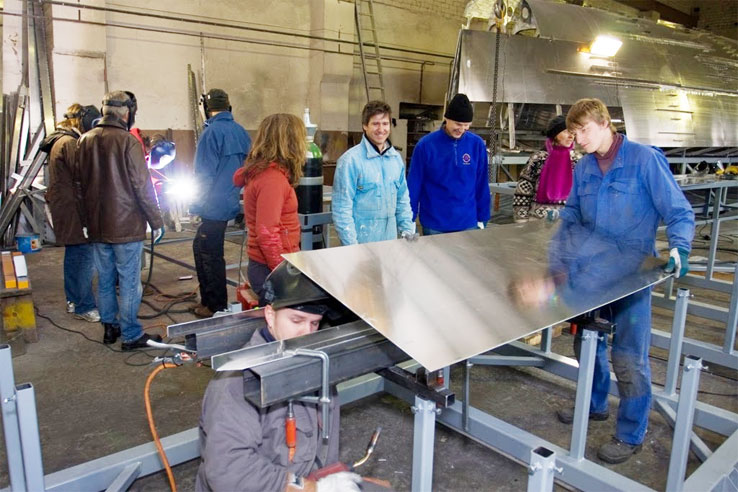 Soo… Let's do a little naming competition, that's always fun! What should the dinghy be called? Leave your suggestions in the comments!