OK, so there has been lots of small things that will be better if I get to build a second Journeyman. And some things that were designed wrong but could be easily changed while building. But this collision was not solvable without a major cockpit redesign: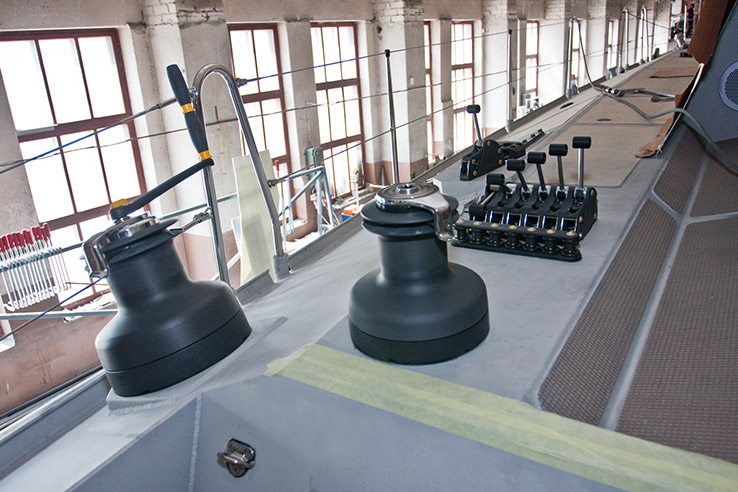 As you can see the handle of the primary winches collides with the upper life line. Moving the winch backwards doesn't help since the deck area is very narrow here. And if it moves towards the center-line it collides with the handle of the halyard winch. The halyard winch can't move either, because then the angle from the locks becomes too steep. So… I'll just have to live with this. If the Journeyman 60 was designed for racing it would be a bad problem, but since it is not, it isn't. The winch is dual speed, so it can be operated without having the handle go full turns. And the lifeline can be unhooked very quickly using the pelican hook just in front of the handle.
Today was a pretty boring day otherwise. The yard in under big pressure to deliver another boat, so no one is working on the Journeyman. In the end I gave up and starting working on the other boat too, hoping we would get rid of it sooner so I can have the work-force back!