You know, all sporty vehicles need a "Targa" version, so of course there is a Journeyman 60 Targa too: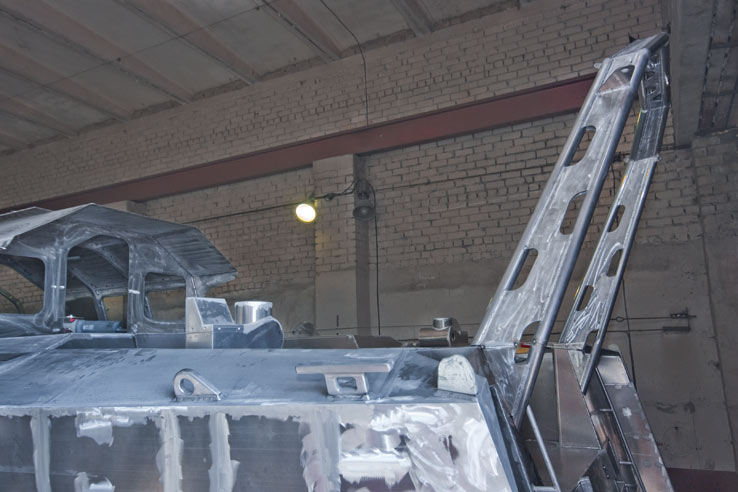 The targa will be home for the radar, an lot of different antennas, the loudhailer, cockpit floodlights, a webcam, lifting ropes for equipment and so one. Very useful thing…
We had to make the radar mount removable, otherwise the boat will be to high to pass under all cables crossing the road on the way to the launch harbor. 6m is the max height for road transport.