Today work started on the engine mounting bracket. We unpacked and assembled the engine to make sure its dimensions matched the drawings I was given 18 months ago. It didn't, of course.
The engine is just one of many many pieces of equipment that will be installed, but it still feels like a bit of a milestone!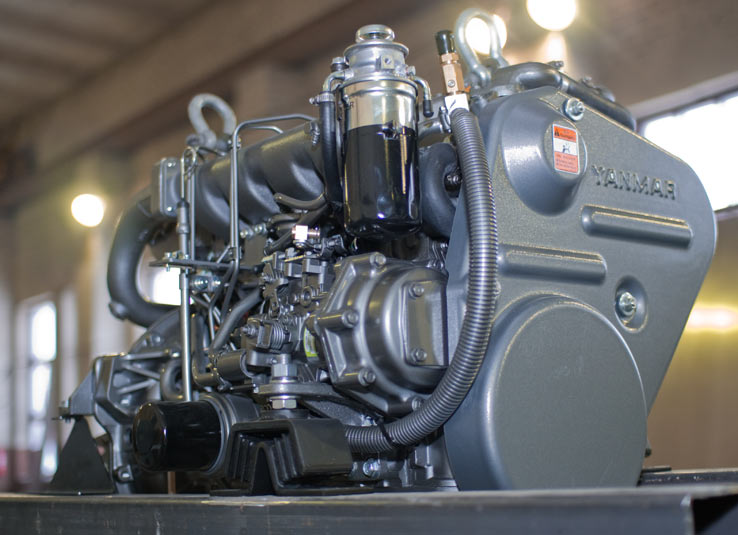 Yanmar was selected as the supplier because it is the brand that has the best availability of service and spare parts across the world. By a large margin.
We will also make two changes to the engine:
The electric system will be modified to not use the engine chassis as ground. If the chassis is grounded it will allow corrosion currents to run between all electric equipment and the hull. This is not a good idea on an aluminum boat.
We will also fit NMEA2000 controlled throttle and gearbox actuators, to allow the engine to be controlled from both the two steering positions in the cockpit and from inside the deckhouse.