Sooo…. Starting from today the blog will be in English. There are enough non-Swedish speaking people following us now to warrant the change. I hope you enjoy it!
Also I was a little bored yesterday, and took the opportunity to play around with the web site layout a bit. Now you get a little larger images, which I hope makes it more interesting and easier to see what is going on.
So what about building progress? Well we are getting near the turning point. But the trailer that we planned to use for the turning is still being built in Tallinn. And it won't be ready until January!! So Alunaut had to create plan B, which is now to turn the hull inside the hall using the ceiling cranes. Keep your fingers crossed….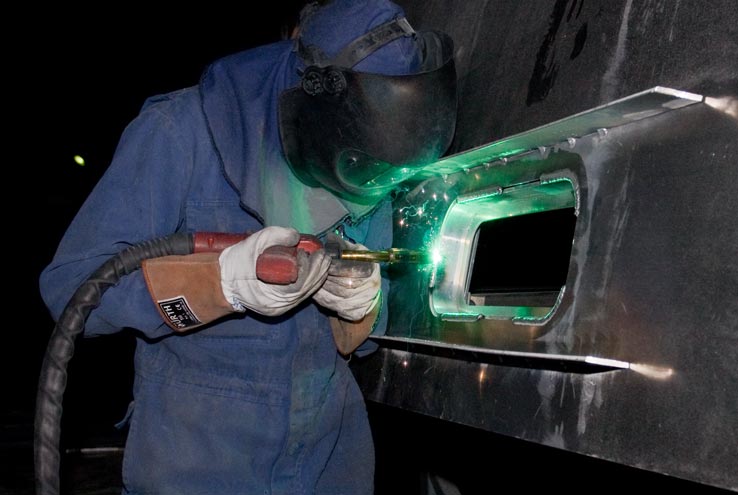 The welding of the hull plates is almost complete, and the team has started to work on details such as trim-tanks and windows now. The windows going in means that the topsides start to really look like the drawings, which is nice! The final plates in the bow are still causing trouble though, nobody dares to touch them right now….